for neck surgery from motor vehicle accident
for shoulder surgery for accident at airport
for back surgery for slip and fall at restaurant
for soft tissue injuries to back, neck and head from auto accident
Lake Mary Personal Injury Lawyer
Providing Trusted Legal Representation for Injured Floridians for over 30 Years
Getting injured in an accident caused by someone else's negligence is a devastating, life-altering experience. In its aftermath, you may face a long recovery that requires undergoing rehabilitation and taking time off from work. Medical bills, lost wages, and prescription drug costs can make it difficult to keep your head above water financially. To make matters worse, the at-fault party and their insurance company may try to prevent you from recovering fair compensation for your losses. 
During this time of uncertainty, you need an experienced personal injury attorney by your side to pursue all available legal options and to hold accountable those who did you harm. 
Hi, I'm David A. May. I've spent over three decades advocating for the rights of accident victims in Lake Mary and across Central Florida. I have great empathy for the challenges and hardships my clients face after suffering an injury through no fault of their own. While it's true that I can't take away the pain you've endured, I will work tirelessly to make sure you get the medical care and financial resources you need to be secure now, and in the future. 
Personal Injury Practice Areas
David A. May, P.A. has a proven track record of obtaining favorable settlements and jury verdicts for a wide-range of personal injury claims, including those involving:
Dedicated Advocacy When You Need it Most
Filing a personal injury claim and building a strong case on your own is not an easy task. It requires a comprehensive understanding of personal injury law concepts such as: liability, negligence, the statute of limitations, damage caps, and more.  Having a qualified personal injury attorney to represent your interests can make all the difference. Not only does it improve your chances of obtaining fair compensation, it allows you to concentrate on healing.
Here are just some of the benefits of having David May as your personal injury lawyer: 
Compensation for Florida Injury Victims
If you have suffered an injury due to the reckless actions of someone else, you may be entitled to compensatory damages. Hiring a personal injury attorney is the most important step you can take to increase the likelihood of obtaining the recovery you deserve. In fact, studies have shown that accident victims who use the services of an attorney receive an average of 3.5 times more money than those who don't. 
Economic vs. Non-Economic Damages
Economic damages refers to all out-of-pocket expenses related to the accident, including:
Past and future medical care expenses

Ambulance costs, emergency room visit, hospital stays, surgical procedures, diagnostic testing, specialist care

Prescription and over-the-counter medications

Medical aids, like crutches and slings

Transportation to and from doctor appointments

Lost income — wages and all other earnings that were lost due to your inability to work for a period of time

Loss of future earnings and earning capacity

 

Job retraining

Disability (temporary or permanent)

Property damage

— cost of repairs to your vehicle. If your vehicle was totaled, we can seek the amount that represents its fair market value

Reimbursement for personal property damaged or destroyed in the accident such as cell phone, jewelry, laptop, etc. 
Non-economic damages
Pain and suffering;

Emotional distress;

Loss of enjoyment of life;

Disfigurement 
Florida Statute of Limitations for Personal Injury Claims
A statute of limitations is a law that sets forth the amount of time an accident victim has to file a personal injury claim. In Florida, the statute of limitations varies depending on the claim type. 
The statute of limitations for motor vehicle accidents, slip and fall accidents, and product liability cases is generally 2 years from the date of the accident with exceptions.
The statute of limitations for a dog bite injury is two years from the date of the accident.

The statute of limitations for pursuing a wrongful death lawsuit is two years from the date of the accident, 
Common Injuries in a Personal Injury Claim
David May represents Florida accident victims who have suffered a broad range of injuries in various accidents, some of which include:
Neck Injuries:

Neck injuries can result in nerve damage, disc damage, ruptured ligaments, and fractures of the vertebrae. 

Back Injuries

: The most frequent types of back injuries are

strains, sprains, herniated disks and fractures. Serious injuries could require surgery.

Spinal Cord Injuries:

Spinal cord injuries can result in a temporary (partial)  or permanent (complete) loss of motor and/or sensory function.
Head Injuries:

Injuries to the head can range from concussions to traumatic brain injuries which can result in reduced cognitive functioning, memory loss, personality and mood changes, and balance issues. 
Broken Bones:

Broken bones and fractures can be very painful and limit mobility. 
Soft Tissue Injuries

: Injuries to the body's connective tissue often involve sprains, strains, or tears of the ligaments, tendons, and muscles. 
Organ Damage:

Internal organ injuries can disrupt your body's ability to perform its normal functions and greatly impact your life. 
Types of Personal Injury Claims in Florida
David A. May strives to achieve the best possible outcomes for those who have suffered injuries in various types of accidents, including but not limited to:
Motor Vehicle Accidents:
If you were injured in a car, truck, or motorcycle crash, Attorney David May can assist you in seeking payment of medical bills and lost wages under your own personal injury protection (PIP) policy. If you have suffered a permanent injury, you may be able to file a lawsuit against the at-fault party. 
Understanding Florida's No-Fault Auto Insurance Law
If you have been injured in a car crash in Florida, it's important to understand how the state's auto insurance law will impact your claim. Florida operates under a no-fault system for car accident liability. Under this system, every driver in the state is required to carry a $10,000 personal injury protection (PIP) insurance policy in the event of a crash. Unlike other states, car accident victims in Florida are expected to turn to their own car insurance even if someone else was responsible for the accident. PIP covers 80% of medical bills (for injuries reported within 14 days of the accident) and 60% of wages up to the limits of your policy. 
When to File a Lawsuit After a Car Accident
There are situations in which you may be able to sue the at-fault party for damages, such as:
Your total losses exceed the limits of your PIP policy;

You have suffered a permanent bodily injury or the permanent loss of an important bodily function, permanent scarring or disfigurement.
Slip and Fall Accidents:  If you were hurt on someone else's property in a slip and fall accident, the property owner may be held liable if he/she failed to take reasonable action to prevent or remedy the hazardous condition that caused your injury. 
Workers' Compensation:  If you were injured on-the-job or developed an occupational illness, you may be able to recover medical benefits, lost wages, and vocational rehabilitation services through the state's workers' compensation system. For permanent injuries, you may be able to collect permanent disability benefits and social security.
Dog Bites: Florida is almost a "strict liability" state which means if you were bitten or attacked by a dog in Florida, the dog's owner will almost always be held liable regardless of whether or not the dog has a history of bad behavior. The only exceptions would be if the dog was provoked by cruelty or you trespassed on private property.
Product Liability: Manufacturers, distributors, and retailers in the supply chain are responsible for ensuring the products they put on the market are safe. If you or a loved one has been injured or killed due to a malfunctioning or defective product (medical device, unsafe prescription drug/pharmacy error, etc.) you may be able to collect damages.
Wrongful Death: David May helps families get justice and closure after losing a loved one in an accident that could have been prevented. Damages you may recover include loss of support and services, burial and funeral expenses, lost income, medical and hospital expenses, etc.
Steps To Take After An Accident To Preserve Your Legal Claim 
The actions you take after an accident can greatly impact the outcome of any potential personal injury claim or lawsuit you may later file. To increase the chances of receiving compensation for your injury, follow these steps…
Stay Calm
The moments after an accident can be very scary and tense. You may be disoriented, confused and badly injured. Try to stay calm and don't panic. Do not admit fault.
Involve the Police
Call your local police department. They will dispatch officers to the scene. A written police report is one of the best resources in providing an accurate account of the accident. Inform the police about any injuries you have suffered.
Seek Immediate Medical Attention
If you or anyone else sustained injuries, call 911. Even if you do not believe you've suffered major trauma, it's important to seek medical attention. It's possible that your body may be running on adrenaline, disguising a more serious condition. It's not uncommon for symptoms to appear days, even weeks after an accident. 
Having a medical professional document your injury is key to proving that your injuries were caused by the accident and not from another event. 
Exchange Information
Write down the contact information of all involved parties. If you were in a car accident, ask to see the other driver's insurance card and driver's license. Write down their license plate number.
Gather Evidence
Take pictures of accident scene, any property damage, and your injuries

Obtain a copy of the police report. If the injury occurred at a store or business, get a copy of the incident report.

If you were in a motor vehicle crash, make sure to get the name, address and phone number of the other driver as well as their insurance information and car license plate number

If you were injured by a defective product, keep the packaging, instructions and all product parts

Keep a file documenting your medical records, keep receipts and invoices, 
Call Your Insurance Company: Report the accident to your insurance company but only provide the facts. It's best to consult an attorney before providing further information. 
How to Deal with Insurance Company After Your Accident
Don't Give a Recorded Statement: Following your accident, the insurance company may ask you to give a recorded statement. You have the right to decline and say you would like to speak to an attorney first. An insurance adjuster will most likely try to get you to say something to incriminate yourself or weaken your claim. 
Don't Sign a Medical Authorization Release Form: Do not sign any medical authorization forms from the at-fault insurance company. Doing so would give the insurance company access to your private medical records.
Don't Accept an Early Settlement Offer: After sustaining an injury, there's a good chance that the at-fault party's insurance company will contact you and attempt to negotiate a settlement.
It's important to realize that the insurance adjuster is not your friend. In fact, they care more about their bottom line, than your best interests. Insurance companies are driven to make a profit by settling accident claims as cheaply as they can. By minimizing their payout to you or rejecting your claim outright, they save more premium dollars for themselves. 
If an insurance adjuster offers you a quick settlement – don't take the bait! The amount offered will most likely not reflect the true value of your claim. Settling so soon after your accident is never a good idea because it doesn't take into account the full extent of your injuries or factor in any medical care you may need in the future. If you agree to a settlement and sign the general release forms, you are essentially waiving your rights to pursue additional compensation. 
Protecting You Against Insurance Company Tricks
Trying to stand up to an insurance company on your own puts you at a distinct disadvantage. Insurance companies have an entire team of experts working against you — their own lawyers, trained adjusters, investigators, and medical experts. The best way to level the playing field is to have a skilled personal injury attorney fighting to protect your interests.
When you involve David May, it sends a signal to the insurance company that you mean business. Mr. May began his career defending insurance companies. He knows how the other side handles claims and what tactics they may use to deny or devalue claims. He knows what evidence the adjuster needs to justify compensation, and as such will always prepare your case so it is at its maximum settlement potential. If for some reason, the insurance company is unwilling to negotiate fairly, Attorney May will not hesitate to use his litigation skills and fight for a favorable outcome in court.
Contact a Reputable Florida Personal Injury Attorney 
If you have suffered an injury or lost a loved one due to someone else's wrongful conduct, you may be entitled to recover financial damages for medical bills, lost wages, and pain and suffering. Call today 407-647-0008 to schedule a free case evaluation with personal injury attorney David A. May. 


Florida Personal Injury Lawyers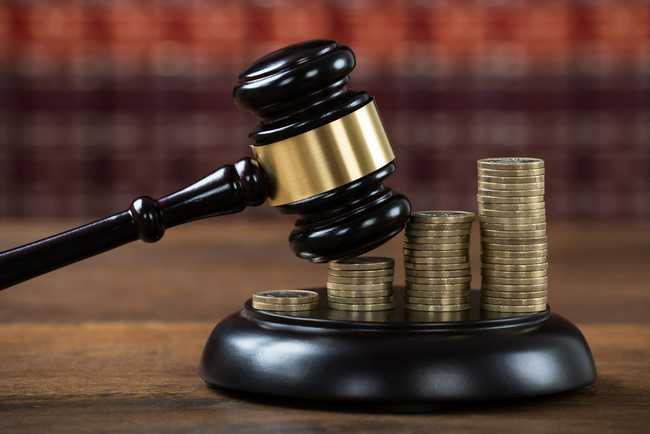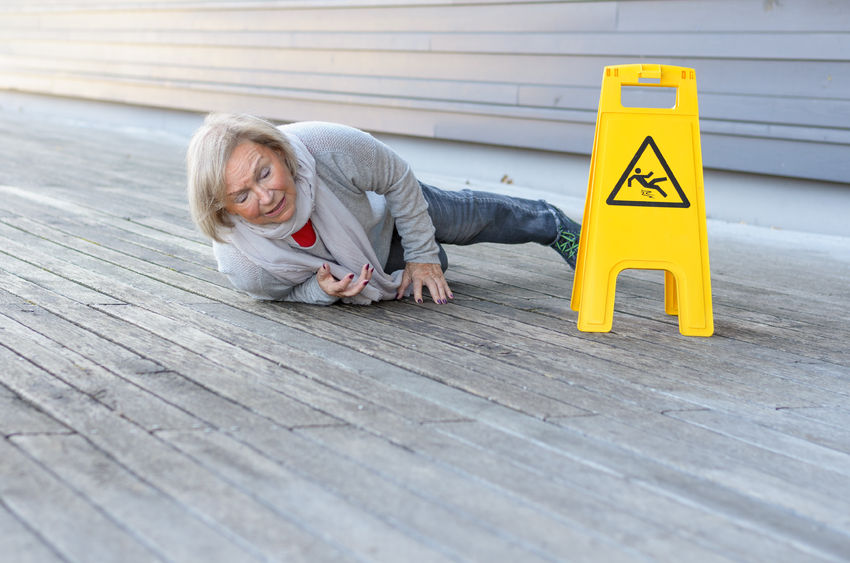 Don't waste another day worrying about how you're going to pay your bills. Attorney May is ready to put his experience, skills, and knowledge to work for you. Take advantage of a free, no-obligation consultation to discuss your personal injury claim. No hidden or upfront fees or costs. To schedule, call 407-647-0008. Our office is based in Lake Mary and serves all of Florida including the following communities: